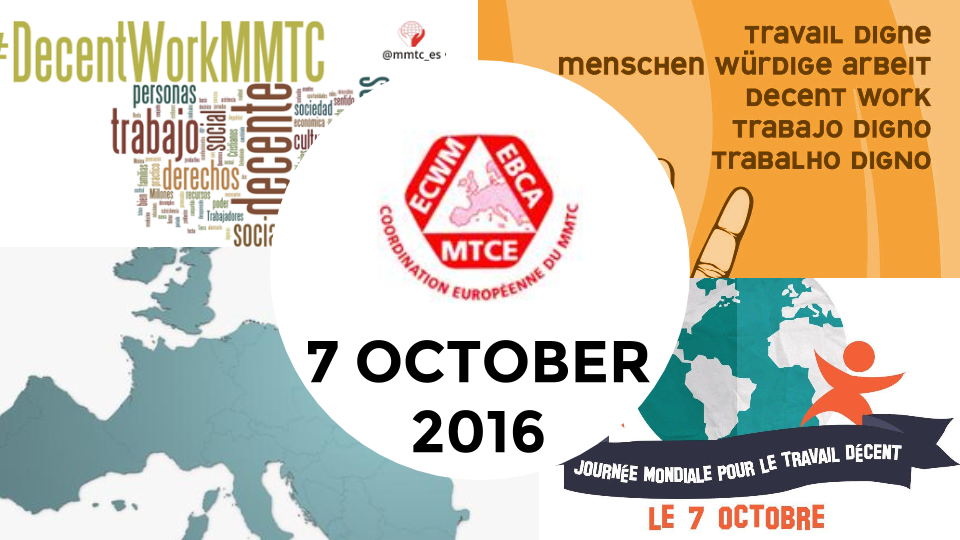 The movements of Christian workers in Europe prepare actions for the World Day for Decent Work (7 October)
http://acocat.org/noticia/propostes-fer-nostre-el-7-o-dia-del-treball-decent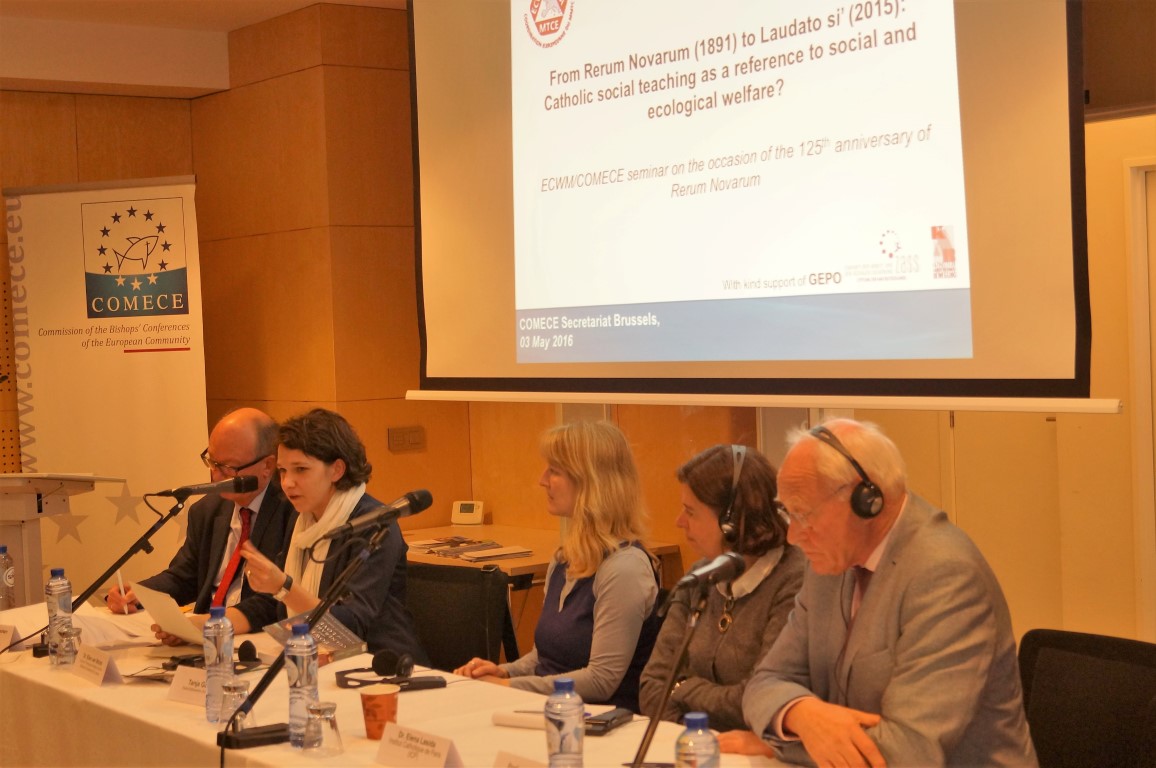 From Rerum Novarum (1891) to Laudato si (2015). Catholic Social Teaching as a reference for social and ecological welfare. This was the title of the seminar organised in Brussels by the European Movement of Christian Workers and COMECE (Commission of the Bishops' Conferences of the European Community) on 3rd May.
This seminar aimed to make a tour around the social message along these 125 years, since Leo XIII wrote Rerum Novarum, has been given by the various Popes, and the evolution of the social doctrine of the Church up to Laudato Si. The seminar concluded with a round table where different speakers discussed some issues about it. Here youcan find the program (in English).
The seminar continued in the afternoon with a reception in which two European parliamentarians participated. European People's Party: Elmar Brok, and the Party of European Socialists: Patrizia Toia. Joining them Professor Gabriel Ingeborg, vice president of Justice and Peace Europe, shared a memorable talk.
Several bishops accompanied us, but Mons. Gianni Ambrosio, vice president of COMECE and Chairman of its Committee on Social Affairs, and Mr Patrick H. Daly, General Secretary were present during the whole event. In addition to activists of the movements of Christian workers from different countries that are part of this European coordination, we share this seminar with members of various bishops' conferences (Germany, France, Ireland, etc ...), religious organizations that are coordinated at European level: Caritas Europe, European Jesuit, Justice and Peace Europe, Catholic universities (Salamanca, Milan, Leuven, Paris ...) and CEC (Conference of European Churches).
WORKERS OF THE WORLD
I want to sing a new song of joy
At dawn that day of arrival in our land!
With my people celebrate the dawn
My people set free!
Fighting has not been in vain …
Christian songbook of Brazil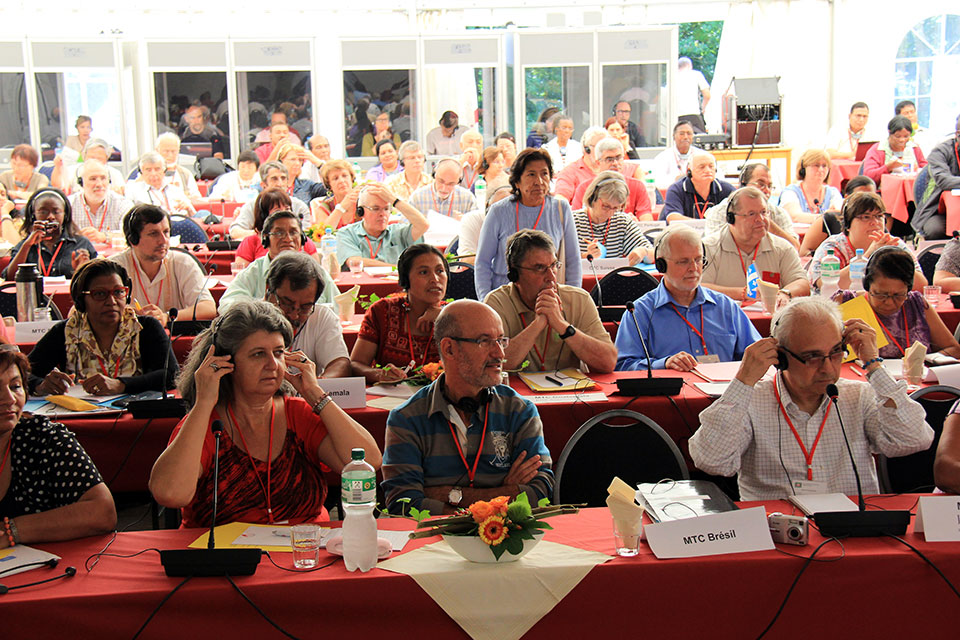 Today we live in a divided world
Widespread hatreds divide countries, continents, social classes, trade unionism, politics, cause the criminalization of social movements.
These situations lead to revolt and despair. Workers see with limited reaction the loss of their fundamental rights: wages, health, education, land, housing and work, as it has been evidenced in the two meetings of Pope Francis with leaders of social movements including WMCW-World Movement of Christian Workers, held at the Vatican and later in Bolivia, where he visited the countries of South America.
Our German movement KAB together ith SKM, another catholic movement, has produced a short information video on the TTIP and CETA agreements and their consequences on people and institutions in Europe. Do not hesitate in sharing this video.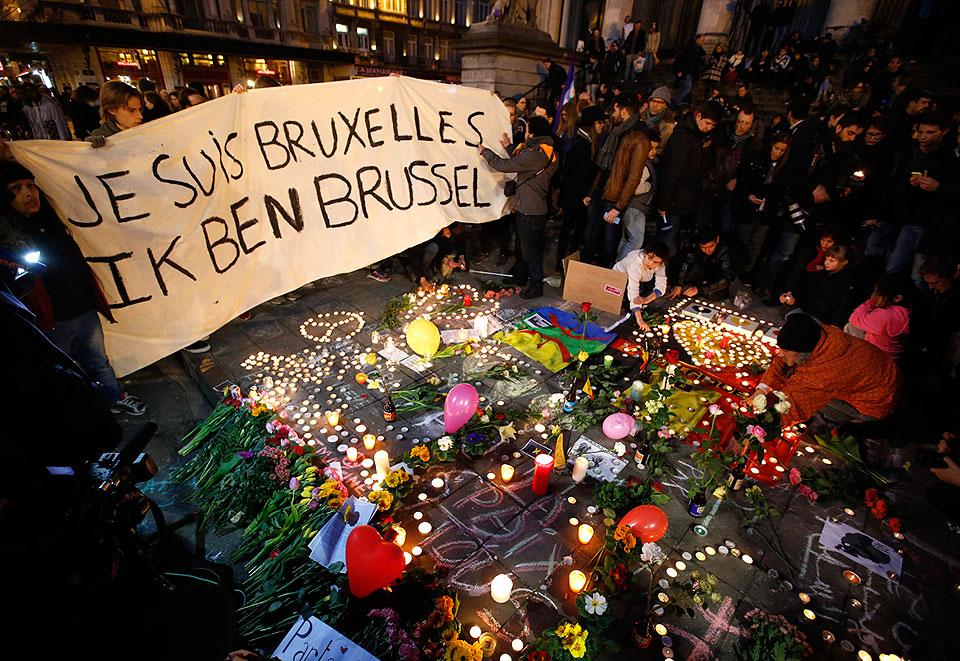 After the attacks at the airport and metro in Brussels, the city that represents the heart of Europe, we express our total rejection of all forms of violence. We are committed to building a culture of acceptance without naivety, whilst opposing discrimination which simply takes advantage of the barbarity of terrorism in many parts of Europe. Terrorism is the exploitation of the individual and of God living in the person.
We support the words of Cardinal Erdo, President of the Council of Episcopal Conferences of Europe: "At this time of distress we call on all people of good will not to be overcome by fear but to continue to pray for peace in Europe, in the Middle East and around the world."
Pope Francis reminds us in Evangelii Gaudium: "Until exclusion and inequality are reversed within a society and between different peoples it will be impossible to eradicate violence." We are committed as Christian workers in Europe to continue working towards overcoming exclusion and inequality, relying on dialogue and the common good and avoiding positions of hatred and intolerance towards migrants. We express our closeness and solidarity with the families of the victims of these horrible attacks.
Manolo Copé
Coordinator European Movement of Christian Workers