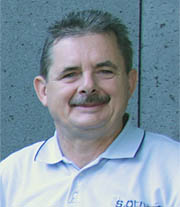 Labor, bread and dignity – The people want and deserve a better Europe.
"Alejandro Riega and Veronica Aversa are visibly very tired but equally happy. They wandered for three weeks, as many of their compatriots, from the extreme north west of Spain to Madrid. 'Marches for dignity', that's how they named the ongoing protest against the austerity policies of the conservative Prime Minister, Marriano Rajoy." (from Badische Zeitung, 24 March 2014)
Spain, Portugal, Greece,… the EU as a whole is currently in a state of disrepair. The ongoing crisis, which began as a financial crisis and continued as a debt crisis, has resulted in a loss of trust towards the European policy, more specifically in a loss of trust in the European project itself. Unemployment, precarious working conditions and low pay areas represent a major challenge.
Youth unemployment has reached dramatic proportions, especially in these countries which are extremely affected by the crisis, a crisis that increases and intensifies the social division in Europe. The social gap and inequality in member states and in Europe is growing rapidly. It is a scandal that the rich get richer as profiteers of the crises while the number of poor people is increasing.
The ECMW sees therefore an urgent need for action in order to build a social, both honest and credible, persuasive and human Europe to secure the basic values of the European Union and to be able to shape the future of Europe. Only a social and fair Europe creates acceptance and consent, as well as a sense of belonging of the employee in Europe.
Our belief is clear: if we want to give globalization a human appearance, we must ensure that Europe proves itself as a model of social equality for all. This Europe of the future must be a new, a different Europe, a Europe which implements the concept of a European social model in actions. For the realization of the social integration of Europe, ECWM gives priority to employment prior to the capital. (encyclical letter Laborem exercens)

We are today in Europe at a crossroads, facing a paradigm shift. The European elections should contribute to help our European social model.

That is why the ECWM calls:
1. We demand an end to the austerity policy which destroys Europe without regard to the resulting unilateral and inhuman burden on citizens. This policy takes massive interference in the rights of working people, in income, social security, tariff systems and public goods.
2. We demand that the economic integration of Europe, which was created by the European Single Market and Economic and Monetary Union, will be completed through a second column - a social Europe - and a third pillar - an ecological Europe. The currently prevailing neoliberal model must be reversed into a vision of a European social model, in which the environmental and social issues combine with each other.
3. We call for a strong social Europe, with decent work and fair salaries. We also ask for a European defined minimum wage, based on the definition of poverty in the EU. This means: 60% of the average salary in the countries of the EU.
4. In the field of social security, we ask for a coordination at European level to avoid a drastic decline in social spending, caused by a competition-induced reduction of social expenditure ratios in the EU countries.
5. We ask for a resolute fight against youth unemployment through a coordinated European policy, the consistent fulfilment of the so-called youth employment guarantee and a qualified, free primary education for all young people in the EU.
6. We are asking for a relevant EU-legislation in order to recognize Sunday as a common day of rest for all citizens, to protect the health of workers and ensure a better balance between professional, private and family life.
7. We request that the parliament will be strengthened even more than up to now in its function and determines the direction of the European policy.
8. In order to achieve this 'Europe of all citizens', we urge the members of ECMW and all European citizens to cast their votes.
Otto Meier
President of the ECWM