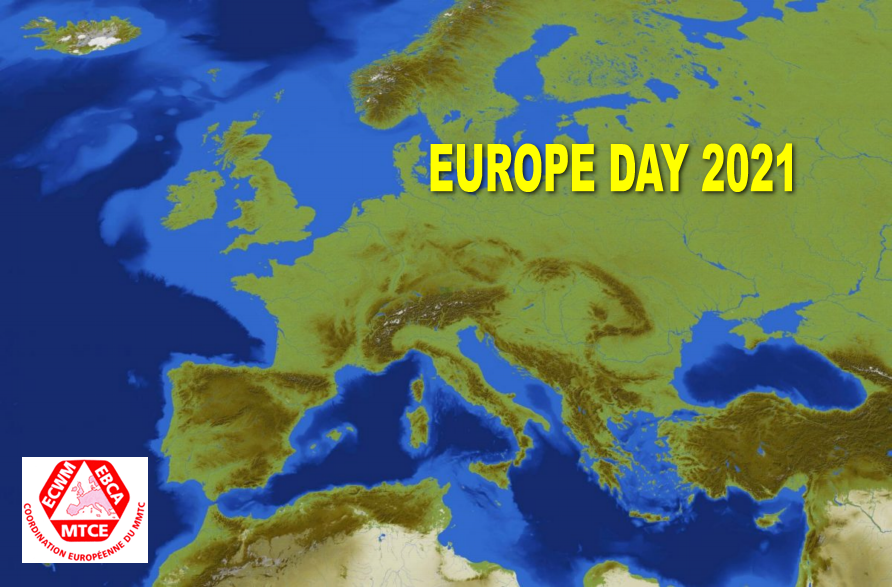 Since more than a year, our planet is facing to a health and social crisis that affects to everybody. But, not all the social groups suffer its consequences in the same way
The popular classes, the workers and the employees are the most exposed to the risk of contagion. The mortality rate in these social categories is much higher than in the wealthy
The popular classes, the most affected ones
The working conditions have become more difficult and the necessary prevention measures have provoked a significant rise of workload for some employees who cannot do these tasks remotely.
For others, teleworking has been a measure imposed that can lead to a great pressure, isolation and a greater exploitation. For many, continuing to work has been impossible: "A daughter of mine has been placed to work in a reduced workday because there are not enough computers for teleworking in her company. She was removed five holiday days and other days off. When you work in a workshop you are placed in a reduced workday with a wage of 80%"
The most precarious, the unemployed and temporary workers are affected especially by this crisis. They were the first in losing their contracts, without hope of being offered a new one for a long time, with all the consequences supposed. Here we are the example of N., a young divorced father: "At Christmas, I could not give toys to my two children, they support and help me to go forward. This winter I bought almost 3m3 of firewood, I kept for when my children come. I am wearing my coat, including at bed". Many disabled workers have also been affected by the closure of facilities.
In all Europe, the States have adopted social measures to face the crisis, but these measures have been temporary in many cases, and the workers in best status are mainly who have been benefitted with them. At the end, while unemployment goes on rising, almost 6 out of 10 unemployed in our continent do not receive any compensation. Beside this, some social rights are being questioned in several countries. The control systems have been also weakened: "The work inspectors have been hindered to do their job properly by their bosses: by pressure of some companies and public institutions, an inspector was suspended and then transferred automatically to another department because he has started a procedure to compel a home care enterprise to provide face masks to their employees". This situation is given at the same time that democratic life has been held in abeyance. As philosopher Bruno Latour reminds us some see in this crisis "a wonderful opportunity to break even more radically with the obstacles that remain to escape from world". "The opportunity is especially good to dismantle what is left of welfare state, of security network of the poorest and the regulation against the pollution".
A historic moment to change
Doubtlessly, it is necessary to remind that political decisions are precisely what have made a European economy dependent and what have weakened all our health and care system. The capacity of hospitals has been affected by budget decision based only on the logic of reducing public expenses, in opposition to the real needs of population.
Approaching Pentecost time, how not to keep in mind this message of boldness that it is expressed in the Gospel, how not to feel ourselves questioned by this image of disciples, confined in the fear, shut in their house and withdrawn until the Spirit push them to open to the world, to assume the risk of the way and the meeting.
Our continent is that, through its States members, has established the most advanced social protection systems. Much remains to be done and this health and social crisis show us. This crisis is a historic moment, an opportunity to important changes carries out important changes that could be based on tax system of the greatest fortunes that have become rich in spite of the situation. Today, Europe is called to build again: strong public services, a social protection policy and a real solidarity among peoples and the States.
In this crisis, Europe must not withdraw over itself, but commit with the necessary international solidarity to guarantee that all the inhabitants in the world have access to the vaccines. This requires a politics to the common good that goes beyond the private interests of the multinational pharmaceutical company.
Lastly, it is necessary that trade unions and associations, including our movements, can participate in the renovation of civil society dynamism. Everybody is called to be the actors of this Europe of citizens that remains to be built.
Prayer:

Father, the hope is not easy in this moment. Hoping in another life for those around me, my colleagues who make an effort with small wages…and, however, we are lucky of not being unemployed. Do we really deserve your words: "Love one another as I loved you"?
It time to meditate. COVID is suffocating us. You are life, help us to come out, to move, to live without too much fear. We cannot longer to live as if others were a danger for us. We believe that with you can continue to celebrate life, as those who fight for their jobs and to offer a decent life for all.
Statement written by ACO France